"Twenty years from now you will be more disappointed by the things that you didn't do than by the ones you did do. So throw off the bowlines. Sail away from the safe harbor. Catch the trade winds in your sails. Explore. Dream. Discover."
- Mark Twain
The IIMT University's Entrepreneurship Development Cell is a platform that fosters and inspires entrepreneurship among young, aspiring students. We provide a space for students to explore their entrepreneurial potential and connect with like-minded individuals. Through our programs and events, we aim to open the door to a promising and exciting entrepreneurial world for our students. Our team is dedicated to supporting students in their journey to becoming entrepreneurs. We offer resources and guidance on starting and growing a business, connecting with mentors and investors, and navigating the challenges of entrepreneurship. We believe that every student has the potential to be a great entrepreneur, and we are committed to helping them reach their goals.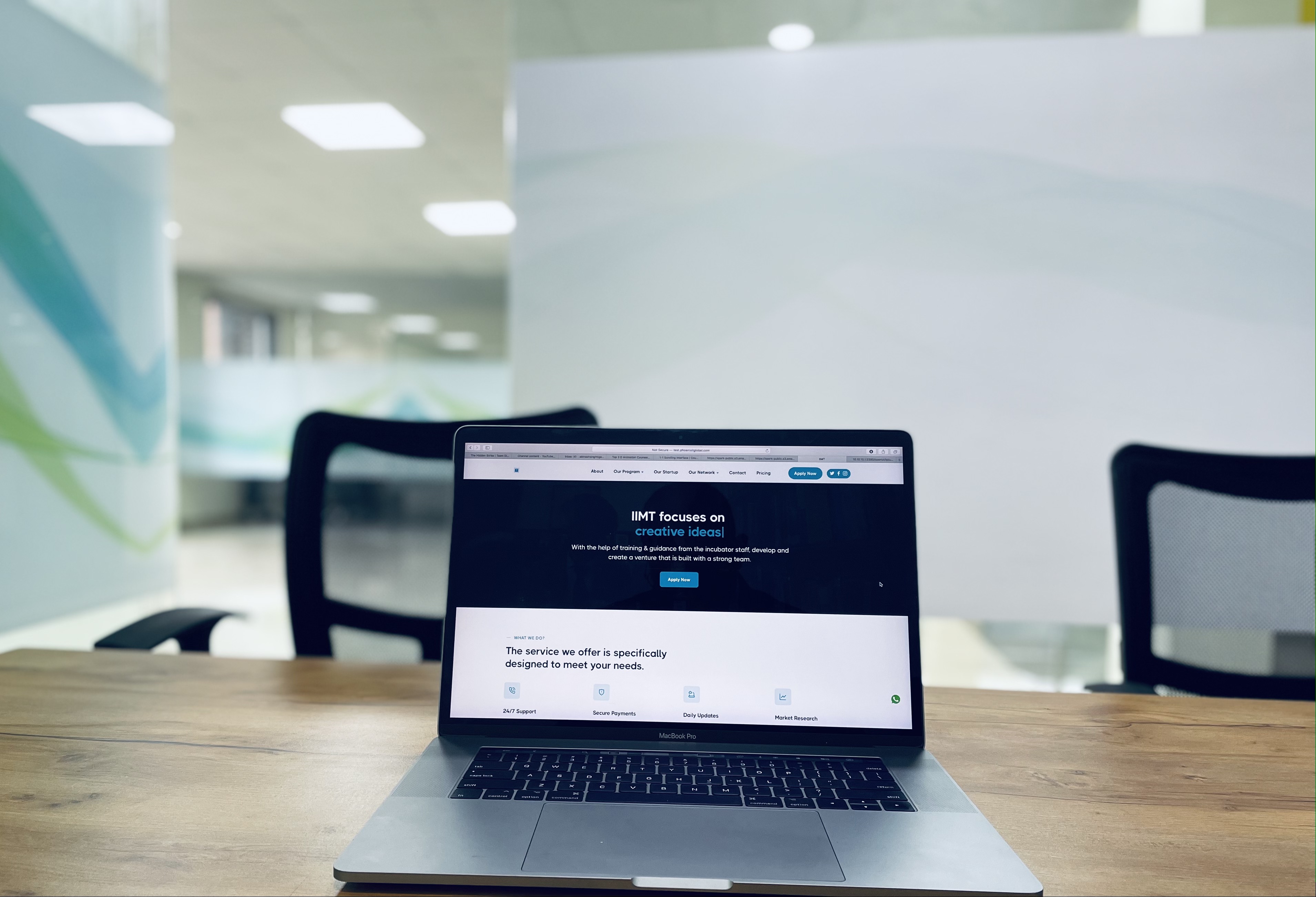 We help entrepreneurs by providing them an environment that is conducive to learning and growth, where students can develop their ideas into full-fledged businesses. We provide mentorship and resources so that they can turn their dreams into reality. We believe that entrepreneurship is the key to success and we are committed to helping our students become the best entrepreneurs they can be.
We offer a variety of programs and resources to help students get started on their entrepreneurial journey. We host workshops and events on topics such as business planning, marketing, and finance. We also offer mentorship programs that pair students with experienced entrepreneurs who can offer guidance and advice.
Our goal is to foster an environment of entrepreneurship at IIMT University and beyond. By nurturing the next generation of entrepreneurs, we can create a bright future for our community and our world.
We provide a platform for aspiring entrepreneurs to develop their business ideas and turn them into successful ventures by offering services to our members, including:
1. Business plan development workshops
2. Guest lectures from successful entrepreneurs
3. One-on-one mentoring sessions
4. Funding assistance
5. Networking opportunities with industry leaders
Do you have an entrepreneurial flair? Want to explore your entrepreneurial ambitions? Join us by becoming a member of the Business Incubator, participating in various sessions, and workshops and learning about entrepreneurship skills in different ways.
Together, we will explore the path to creating a successful business that not only meets your needs but also those of others.
Register for our upcoming cohort now!