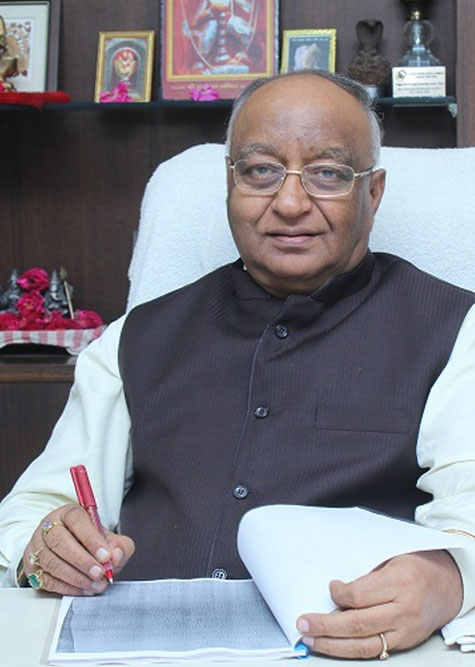 FROM THE DESK OF THE CHANCELLOR.
IIMT University was established to provide Indian culture and research based education to the new generation. Ever-changing technology and proliferation of new ideas pose new challenges to the universities around the world to develop and deliver innovative curriculum to stay relevant.
The jobs of the future lie in the creativity and hence IIMT University lays greater emphasis on research and innovation on the guidelines of Bhartiya Sanskriti. Our core values will reamin the guiding principles to nurture our students so that they have sustainable competitive advantage and become tools for social and economic change. Our holistic approach to the overall development is reflected in the considerable importance we give to out-of-classroom activities as well. IIMT University has a provision of sports in its curricula. The university also runs NCC centre within the campus to instill in our students a sense of "service to the nation".
IIMT University's expanding campus and variety of courses gives every student an opportunity to reach highest level of achievement in his/her career.
I welcome all aspirants to IIMT University and believe that they will make optimum utilization of our modern facilities with caring and highly experienced human resources. Join and become the proud ambassador of change.
"A true leader has confidence to stand alone, the courage to make tough decisions and compassion to listen to the needs of others. He does not set out to be a leader, but becomes one by maintaining the highest standards and going extra mile."
Mr. Yogesh Mohanji Gupta
Chancellor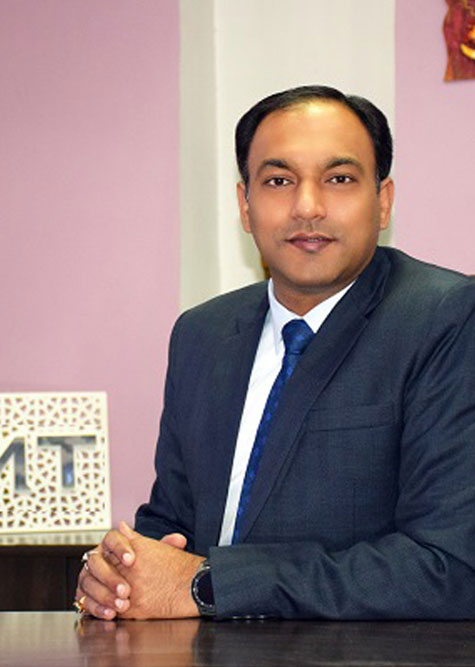 FROM THE DESK OF THE PRO CHANCELLOR
Dear students and parents,
It is my honour and privilege to greet you with warm wishes that you be showered with abundant blessings from the Almighty.
"The journey of a thousand miles begins with a single step." Lao Tzu
I would like to welcome you to this place where lives have been transformed and visions have been nurtured and pursued into fulfilled dreams. We are delighted that you are considering IIMT University as a suitable institution to start or pursue your professional and academic higher education. We are driven by our guiding principle of providing good quality educational services. As a result, the institution has undergone outstanding transformations and enhancements since its inception in 1994.
"Your attitude is either the lock or key to your door to success." Denis Waitley
Dear all, I wish you the blessings of a positive attitude and this is what we also try to build in our students. With a team of dedicated and experienced administrative and academic staff, IIMT University continues to ensure that our goal of enhancing the educational value of our diverse students is achieved. Our staff is always on hand to ensure that the welfare and academic aspirations of our student community are adequately addressed.
We accentuate learning by synergy and collaboration and this surely comes with a positive attitude towards life. I am confident that at IIMT University, everyone will understand the true meaning of life and dreams and how to make them into a reality.
"The path you will take to new thinking is unique. Our ``strong pool of faculty members from reputed institution from India with proven academics and research credentials will walk with you on the path of discovery and exploration of knowledge. We do not just teach but also create new frontiers in research and expertise."
Dr. Mayank Agarwal
Pro Chancellor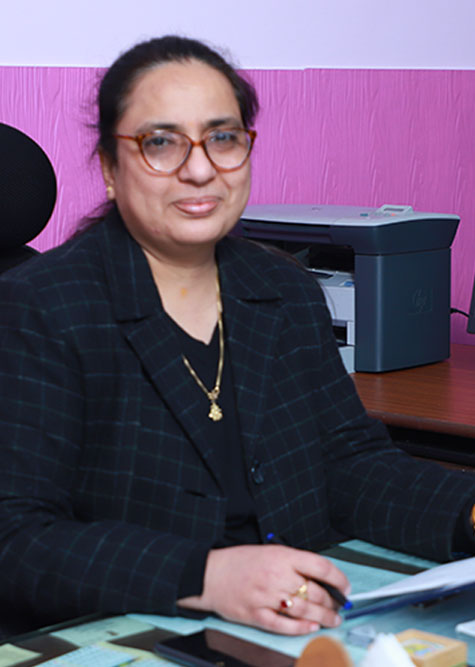 FROM THE DESK OF THE VICE CHANCELLOR
IIMT University is moving ahead with its vision of academic excellence with technical creativity, research and innovation; turning into reality on virtue of commitment and sincere efforts of its officials, faculty members, staff and students.
IIMT University has adopted NEP-2020, NISP – 2019, Academic Credit Bank along with academic and examination reforms as demanded by quality mandate leading towards excellence. IIMTU instils in each of its faculty members and students, inspiration to be an achiever in the field of academics, research and innovation.
The university encourages the faculty and students to get involved in research and innovation though various research projects of GO/NGO of national and international repute, joint, individual and institutional IPRs, technology development and transfer to industries. Entrepreneurship inclination of students is encouraged & nurtured through start-up support services including mentoring, pre-incubation and incubation facilities, seed funding, investor connect etc. with an aim to drive sustainable economic growth and generate large scale employment opportunities.
The centre of excellence of Research and Development of the University is associated with MoE-IIC IIMTU cell (among top ten in northern India since 2018) for recognising the innovative ideas of the young minds by conducting hackathons, ideathons, established IPR cell to protect the intellectual property rights of innovations and new research and facilitate the patenting of ideas, EDP cell to motivate students towards entrepreneurship, Employability Skill Enhancement training cell which is providing training to enhance the skills of the students.
The centre of Innovation, Incubation and Entrepreneurship at IIMT University has expertise available to guide the students in their research pursuits. IIMTU is in the process of establishing an incubation cooperation and hand holding support for joint technology development, design advancement, IPRs and exchange of ideas.
IIMTU Research Centre is driven by the assistance of our peers and partners and committed to provide professionals, technocrats, doctors, scientists, entrepreneurs and start – ups to the nation.
I wish all the students of the University to become master of their lives and successful in their future endeavour.
Dr. Deepa Sharma
Vice Chancellor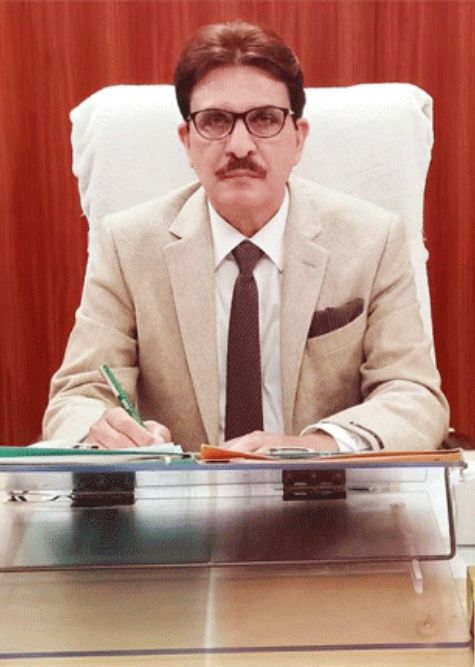 FROM THE DESK OF THE REGISTRAR
IIMT University's name has become synonymous with distinction, innovation, and exceptional eminence over the past years. I consider it an honour to be the Registrar of a university with a philanthropic and humanitarian mission to inspire young people to excel in their chosen fields. The promise to follow the way of accomplishments and achievements is driving us towards forcing zeniths. Disregarding being in its outset stage, IIMTU is going towards accomplishing artfulness on scholar and non-scholastic skylines through difficult work and responsibility.
A straightforward culture in all fields that enthuses cooperation and "College with Potential for Greatness" by UGC. Energy and responsibility, cutting edge foundation and offices, profoundly qualified and experienced employees, proactive administration, and best practices in educating and growing experiences, draw in understudies across landmasses to IIMTU. In addition, the University is dedicated to creating a favourable setting for the dissemination of knowledge under the direction of cutting-edge philosophy and scientific inquiry. IIMT University is putting in a lot of effort to accelerate the expansion of its infrastructure and to launch more programs that are focused on society and social outreach.
Office of on-line affirmations, on-line advising for State Level Confirmations, Credit Based Assessment Framework, contemporary educational program, understudies' support and association in scholar and co-curricular works all through the semester, exceptional labs with current gear, research activities and gatherings, association of public and worldwide classes at customary spans, research studios, bring IIMTU at standard with worldwide norms. Postgraduate students are urged to compose short expositions, research papers, research proposition and complete helped research undertakings to make them acquainted with the more significant level of examination. There are a lot of chances for students to show off their skills in sports, theatre, cultural activities, and other fields. IIMTU is a torch-bearer for the new generation and their brilliant future thanks to its separate hostels for girls and boys, diligent care, and systematic planning at different levels.
Our university turned challenges into opportunities by immediately switching to online learning as the educational platform despite the worldwide interruption of all activities caused by the Covid-19. IIMT University is persistently striving to attain academic excellence and construct a concrete structure for an excellent future for our youth with the incessant inspiration of our Honourable Chancellor, Pro- Chancellor, Vice Chancellor and the active participation of teachers, researchers, and its employees.
I welcome you all to IIMTU!
All the Best,
Dr. V.P.Rakesh
Registrar