IIMT University and IIMT Engineering College Meerut both are successfully administrating NCC to the students from the last Six Years and are grooming them to serve the Society as well as the Nation successfully through this medium.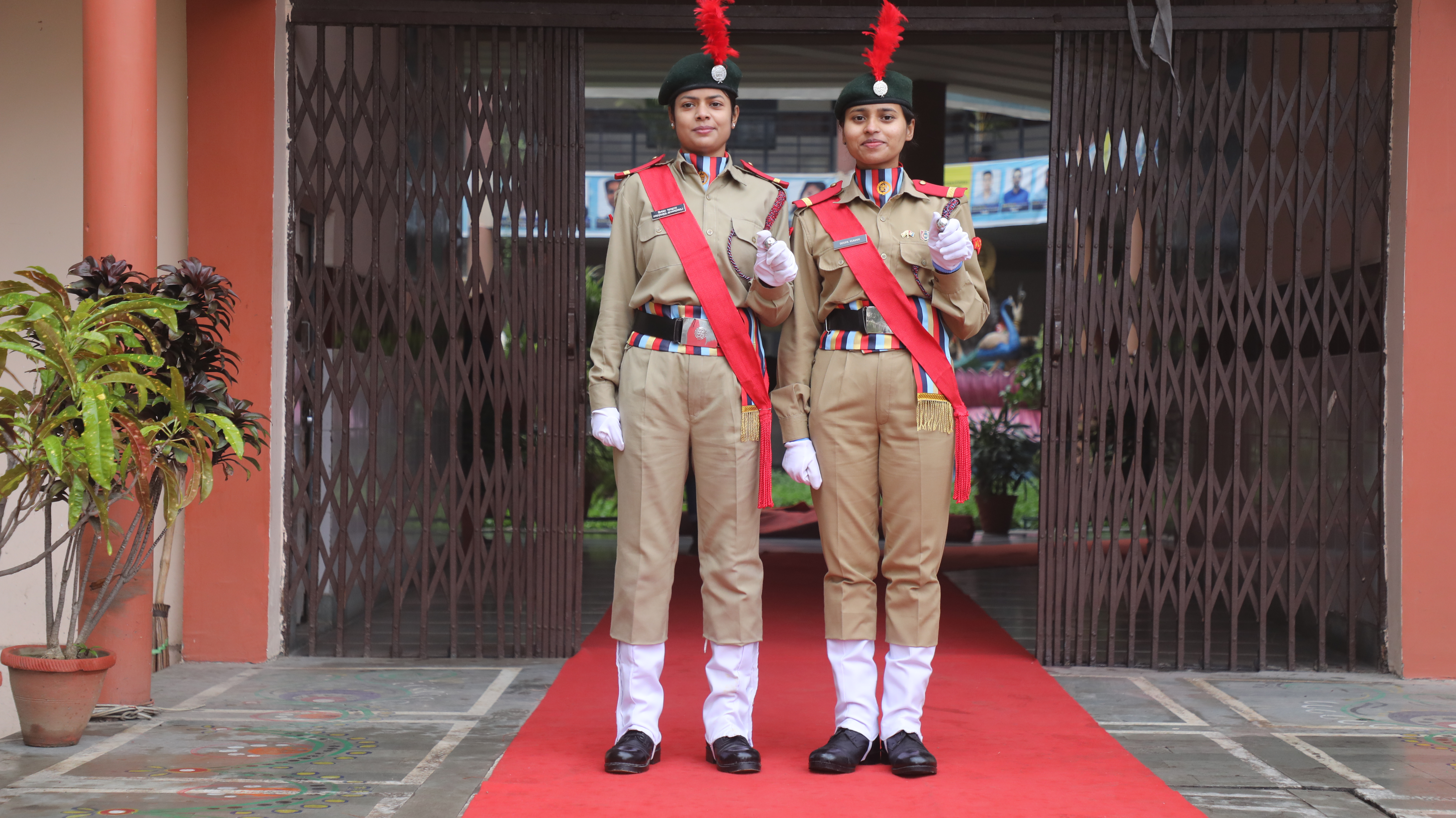 At IIMT, our students get ready to serve the country by developing following manner: • Their character, comradeship, discipline, secular outlook and spirit of adventure.
• By creating pool of organised, trained and motivated youths with leadership qualities.
• By giving the positive motivational environment to the students to join the Armed Forces. IIMT University Meerut had organised a NCC Camp IGC/RDC-2021 for 10 days in the year 2021 and it was held from 11th Oct, 2021 to 20th Oct, 2021.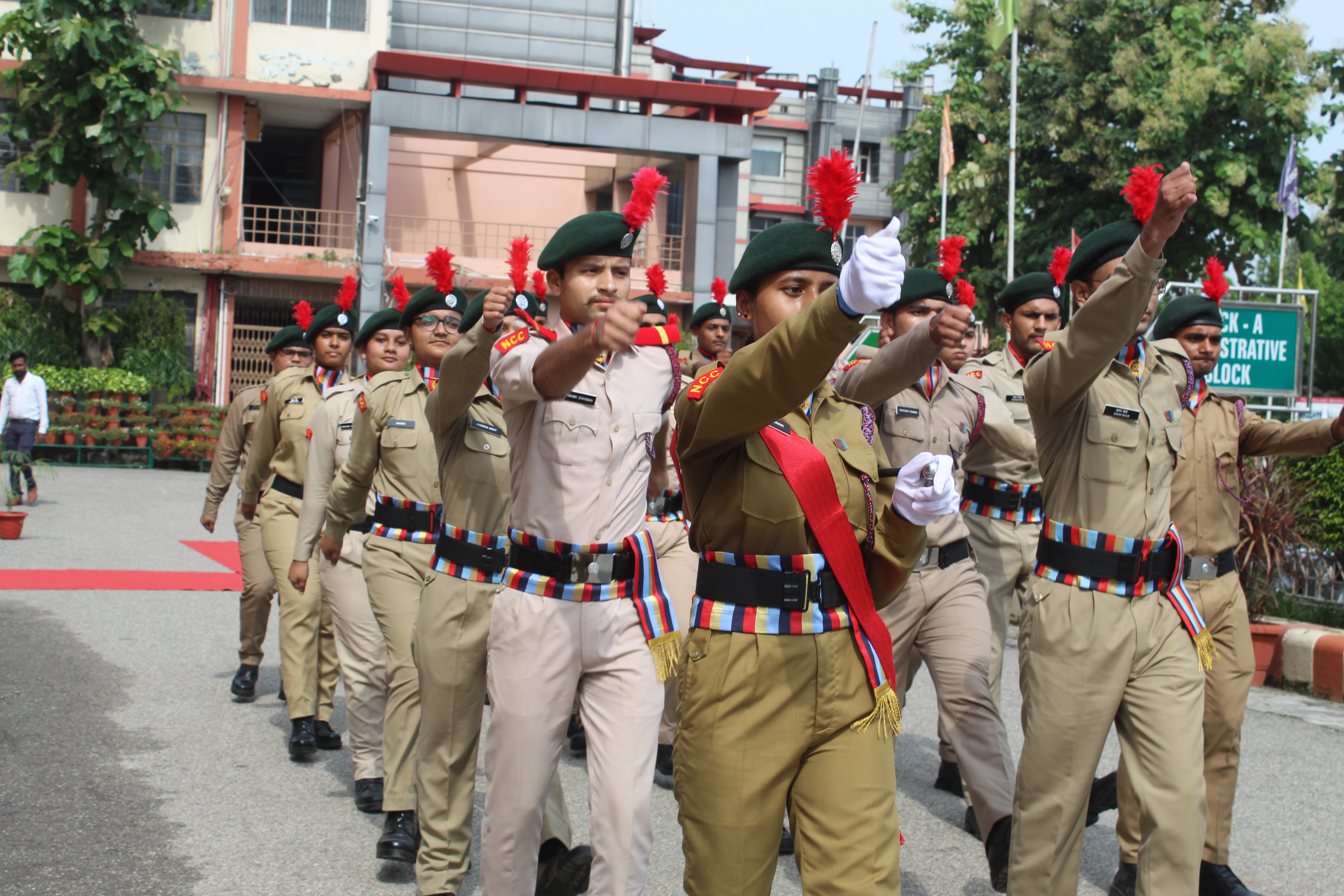 IIMT University Meerut also organised a CATC NCC camp especially for Girls from 28th Nov, 2021 to 04th Dec, 2021 with the help of 72 UP Bn. Meerut and Girls 22 UP Bn. Meerut respectively. The Camp was headed by the Commanding Officer of 72 UP Bn. NCC Meerut, Col. Avinash Pitre and the Commanding Officer of 22 UP Girls Bn. NCC Meerut, Col. Pankaj Shahni. Over 500 cadets from Meerut, Agra, Allahabad, Kanpur, Lucknow, Barailly, Ghaziabad, Gorakhpur and Varanasi attended the capms at IIMT University Meerut. Out of the 500, 57 cadets were selected for Pre-RDC.
Out of these selected cadets, IIMT University's one cadet Mr. Ritesh Chaurasia (B.Tech 3rd Year CS Branch) was also selected and he had the honour of participating in the Republic Day Parade on 26th Jan, 2022 at Rajpath Delhi and in the Prime Minister of India's Rally on 29th Jan, 2022. We are so proud of all our NCC cadets and are looking forward to admit new cadets in our successful & growing NCC family!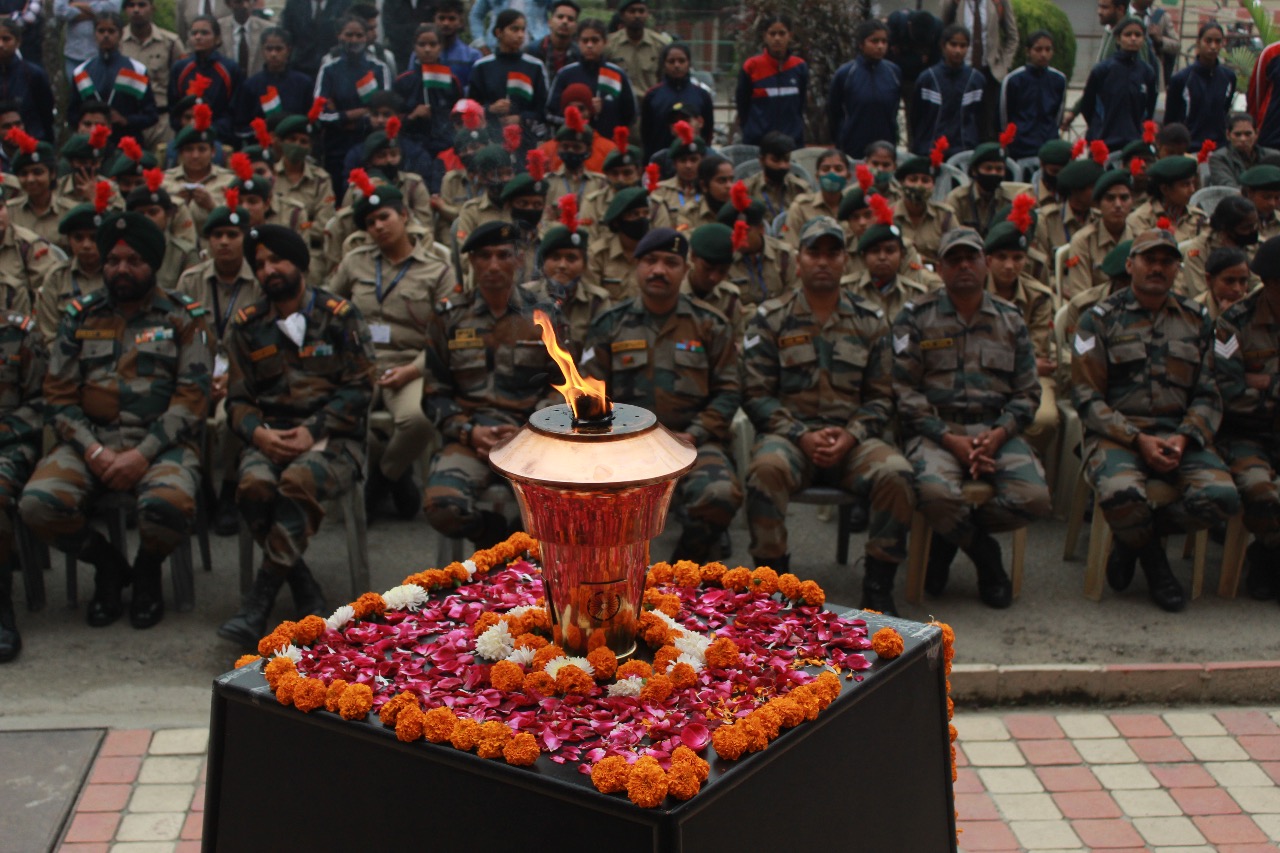 Why you should choose NCC? NCC offers a plethora of options to the cadets in many sectors such as:-
In Defence Services
Vacancies are reserved for NCC 'C' Certificate holders.
At IMA Dehradun, 32 vacancies per course are reserved through UPSC and SSB Interview pass outs.
At OTA (Officer Training Academy) Chennai, 50 vacancies per course are reserved for short service commission (Non Tech) and SSB interview pass outs.
A special 20% reservation is given to girl candidates in OTA Chennai. OTHER ADVANTAGES
In Para Military Forces, 2 to 10 bonus marks are provided in the recruitment.
In the Department of Telecommunications, Bonus marks are awarded in the recruitment.
In State Governments – Preference is given in services in certain states.
In Private Sectors - Many Industries are giving preference to NCC 'C' Certificate holders in the recruitment.
​In the Current Year 2021-2022 NCC Result of "B" Certificate and "C" Certificate
| | | | | | |
| --- | --- | --- | --- | --- | --- |
| Sr. No | Name of the institution | "B" certificate Appeared Cadets | Pass Cadets | "C" certificate Appeared Cadets | Pass Cadets |
| 1. | IIMT University | 38 | 35 | 9 | 7 |
| 2. | IIMT Engineering College | 17 | 15 | 12 | 10 |
NCC Activities at IIMT University in the Current Year
| | | |
| --- | --- | --- |
| Sr. No. | Activity Name | Date of Conduction |
| 1. | Swachh Bharat Abhiyaan | 1. |
| 2. | Republic Day Celebration | 1. |
| 3. | Earth Day | 1. |
| 4. | World Ocean Day as Puneet Sagar Abhiyaan | 1. |
| 5. | International Yoga Day | 1. |
| 6. | World No-Tobacco Day | 1. |
| 7. | Plantation Day | 1. |